Previous Page
Ocean Reef Cultural Center
200 Anchor Drive, Key Largo, FL 33037
Movieline: 1-(305)-367-6300
Website: http://oceanreefculturalcenter.com/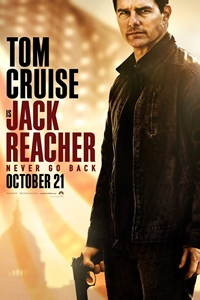 Jack Reacher: Never Go Back (PG-13)
Cast: Tom Cruise, Cobie Smulders
Runtime: 1 hr. 58 mins.

When Army Major Susan Turner, who heads Reacher's old investigative unit, is arrested for Treason, Reacher will stop at nothing to prove her innocence and to uncover the truth behind a major government conspiracy involving soldiers who are being killed.