Previous Page
O Cinema Miami Beach
500 71st Street, Miami Beach, FL 33141
Movieline: 1-(786)-207-1919
Website: http://www.o-cinema.org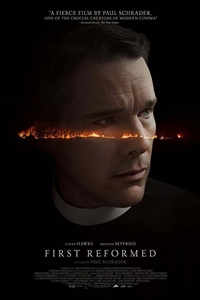 First Reformed (R)
Cast: Ethan Hawke, Amanda Seyfried
Runtime: 1 hr. 53 mins.

Reverend Ernst Toller is a solitary, middle-aged parish pastor at a small Dutch Reform church in upstate New York on the cusp of celebrating its 250th anniversary. Once a stop on the Underground Railroad, the church is now a tourist attraction catering to a dwindling congregation, eclipsed by its nearby parent church, Abundant Life, with its state-of-the-art facilities and 5,000-strong flock. When a pregnant parishioner asks Reverend Toller to counsel her husband, a radical environmentalist, the clergyman finds himself plunged into his own tormented past, and equally despairing future, until he finds redemption in an act of grandiose violence.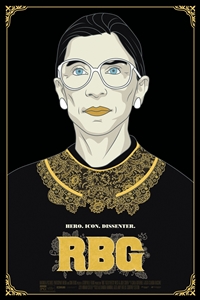 RBG (PG)
Cast: Ruth Bader Ginsburg, Jane Ginsburg
Runtime: 1 hr. 37 mins.

At the age of 84, U.S. Supreme Court Justice Ruth Bader Ginsburg has developed a breathtaking legal legacy while becoming an unexpected pop culture icon. But without a definitive Ginsburg biography, the unique personal journey of this diminutive, quiet warrior's rise to the nation's highest court has been largely unknown, even to some of her biggest fans - until now.