Previous Page
O Cinema Miami Beach
500 71st Street, Miami Beach, FL 33141
Movieline: 1-(786)-207-1919
Website: http://www.o-cinema.org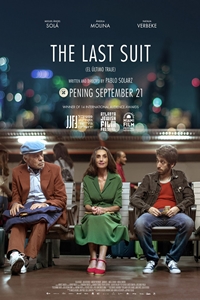 The Last Suit (El último traje) (NR)
Cast: Miguel Ángel Solá, Ángela Molina
Runtime: 1 hr. 26 mins.

At 88, Abraham Bursztein is seeing his place in the world rapidly disappear. His kids have sold his Buenos Aires residence, set him up in a retirement home and are even trying to convince him to amputate his disabled limb. But Abraham survived the Holocaust, made a successful life in a foreign land, and isn't about to quietly fade away. Instead, he's planned a one-way trip to the other side of the world.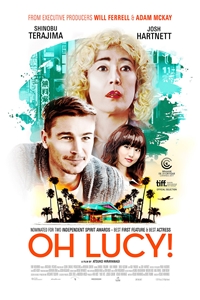 Oh Lucy! ()
Cast: Shinobu Terajima, Josh Hartnett
Runtime: 1 hr. 35 mins.

Setsuko is a single, emotionally unfulfilled woman, seemingly stuck with a drab, meaningless life in Tokyo. At least until she's convinced by her niece, Mika to enroll in an unorthodox English class that requires her to wear a blonde wig and take on an American alter ego named "Lucy." This new identity awakens something dormant in Setsuko, and she quickly develops romantic feelings for her American instructor, John (Josh Hartnett). When John suddenly disappears from class and Setsuko learns that he and her niece were secretly dating, Setsuko enlists the help of her sister, Ayako and the pair fly halfway across the world to the outskirts of Southern California in search of the runaway couple. In a brave new world of tattoo parlors and seedy motels, family ties and past lives are tested as Setsuko struggles to preserve the dream and promise of "Lucy."