Previous Page
AutoNation IMAX Theatre
401 SW 2nd Street - Museum of Discovery & Science, Fort Lauderdale, FL 33312
Movieline: 1-(954)-467-6637
Website: http://www.mods.org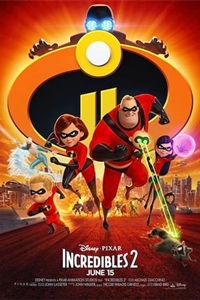 The Incredibles 2: The IMAX 2D Experience (PG)
Cast: Craig T. Nelson, Holly Hunter
Runtime: 1 hr. 58 mins.

Everyone's favorite family of superheroes is back in Incredibles 2 but this time Helen (voice of Holly Hunter) is in the spotlight, leaving Bob (voice of Craig T. Nelson) at home with Violet (voice of Sarah Vowell) and Dash (voice of Huck Milner) to navigate the day-to-day heroics of normal life. It's a tough transition for everyone, made tougher by the fact that the family is still unaware of baby Jack-Jack's emerging superpowers. When a new villain hatches a brilliant and dangerous plot, the family and Frozone (voice of Samuel L. Jackson) must find a way to work together again which is easier said than done, even when they're all Incredible.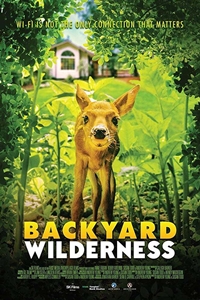 Backyard Wilderness 3D ()
Cast: Susan Todd, Andrew Young


Backyard Wilderness is a 3D Giant Screen film shot in a suburban woods where humans and wildlife mingle. The film overturns convention by taking the point-of-view of the animals as they observe a human family living in their midst - in fleeting glimpses and snatches of conversation. The dramas and beauty of forest life are captured in rare intimacy by immersive 3D cameras - mounted inside dens and nests, moving along forest floor and pond bottom, and revealing through time lapse marvels of nature invisible to the human eye. But the modern family dwelling in the woods is blind to the real-life spectacle around it, absorbed by its array of electronic devices - until a twist of fate in the film's climax awakens them to the infinite wonders of life in the wild.