Previous Page
AutoNation IMAX Theatre
401 SW 2nd Street - Museum of Discovery & Science, Fort Lauderdale, FL 33312
Movieline: 1-(954)-467-6637
Website: http://www.mods.org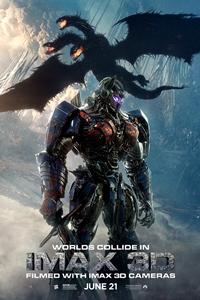 Transformers: The Last Knight An IMAX 3D Experience (PG-13)
Cast: Mark Wahlberg, Josh Duhamel
Runtime: 2 hr. 30 mins.

The Last Knight shatters the core myths of the Transformers franchise, and redefines what it means to be a hero. Humans and Transformers are at war, Optimus Prime is gone. The key to saving our future lies buried in the secrets of the past, in the hidden history of Transformers on Earth. Saving our world falls upon the shoulders of an unlikely alliance: Cade Yeager (Mark Wahlberg); Bumblebee; an English Lord (Sir Anthony Hopkins); and an Oxford Professor (Laura Haddock).There comes a moment in everyone's life when we are called upon to make a difference. In Transformers: The Last Knight, the hunted will become heroes. Heroes will become villains. Only one world will survive: theirs, or ours.
1:50 PM
,
4:55 PM
,
8:00 PM
,
11:05 PM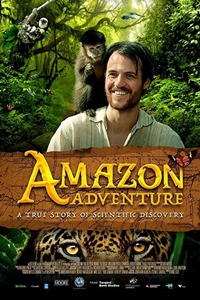 Amazon Adventure 3D (NR)
Cast: Robert Daws, Billy Postlethwaite


Amazon Adventure 3D tells the epic, true story of explorer Henry Bates' fascinating 11-year journey through the visually stunning and biodiverse Amazon rainforest as a young man who risks his life for science in the 1850's. Bates unearths the major discovery of the phenomenon of mimicry, whereby certain animals adopt the look of others that helps them deceive predators and gain an advantage to survive. Little known to the public, Bates made other crucial contributions to biology: identifying 8,000 species new to science and most importantly, putting the first ever case for the creation of a new species, which Charles Darwin called the "beautiful proof" for Natural Selection.
Stadium Seating • Presented in 3D
10:00 AM
,
12:45 PM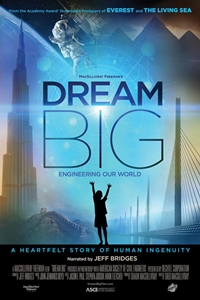 Dream Big: Engineering Our World: An IMAX 3D Experience ()
Cast: Jeff Bridges
Runtime: 42 mins.

Narrated by Academy Award ® winner Jeff Bridges, Dream Big: Engineering Our World is a first film of its kind for IMAX ® and giant screen theatres that will transform how we think about engineering. From the Great Wall of China and the world's tallest buildings to underwater robots, solar cars and smart, sustainable cities, Dream Big celebrates the human ingenuity behind engineering marvels big and small, and shows how engineers push the limits of innovation in unexpected and amazing ways. With its inspiring stories of human grit and aspiration, and extraordinary visuals for the world's argest screens, Dream Big reveals the compassion and creativity that drive engineers to create better lives for people and a more sustainable future for us all.
Stadium Seating • Presented in IMAX • Presented in 3D
11:30 AM