Previous Page
Bill Cosford Cinema
University of Miami - Memorial Building, Coral Gables, FL 33146
Movieline: 1-(305)-284-4861
Website: http://www.cosfordcinema.com/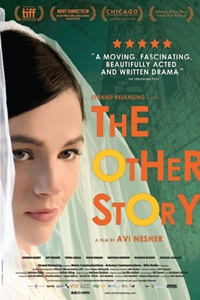 The Other Story ()
Cast: Sasson Gabai, Yuval Segal
Runtime: 1 hr. 52 mins.

Strong female protagonists have been the mainstay of many Avi Nesher films. In The Other Story, two rebellious young women one fleeing the chaos of secular hedonism for the disciplined comforts of faith; the other desperate to transcend her oppressive religious upbringing for sexual and spiritual freedom - cross paths unexpectedly in Jerusalem, to startling consequences.