Previous Page
Cinema Paradiso - Hollywood
2008 Hollywood Boulevard, Hollywood, FL 33020
Movieline: 1-(954)-525-FILM
Website: http://www.fliff.com/schedule.asp?classification=Cinema%20Paradiso
The Samuel Project (PG-13)
Cast: Liza Lapira, Michael B. Silver
Runtime: 1 hr. 32 mins.

The comedic drama The Samuel Project is about a teenager who gets to know his grandfather Samuel for the first time when he makes him the subject of a senior year animated art project. With dreams of becoming a professional artist, the teen discovers that his grandpa, a Jewish dry cleaner, was heroically saved from Nazi capture in Germany by a young woman when he was a boy. After hesitating, Samuel agrees to tell his story for the project - a story he hasn't told in over 75 years. In the end Eli's project makes the finals in a countywide art showcase where he unveils his animated 'Samuel Project' with the help of his unlikely friend Kasim, an electric guitar wielding school misfit. And after decades, three generations of Eli's family finally connect with one another.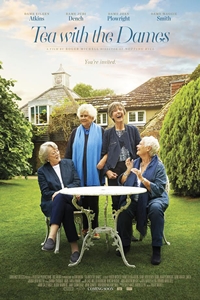 Tea With the Dames ()
Cast: Judi Dench, Maggie Smith
Runtime: 1 hr. 34 mins.

What happens when four legends of British stage and screen get together? Dame Maggie Smith, Dame Judi Dench, Dame Eileen Atkins, and Dame Joan Plowright are among the most celebrated actresses of our time, with scores of iconic performances, decades of wisdom, and innumerable Oscars, Tonys, Emmys, and BAFTAs between them. They are also longtime friends who hereby invite you to join them for a weekend in the country as they catch up with one another, reminisce, and share their candid, delightfully irreverent thoughts on everything from art to aging to love to a life lived in the spotlight. Bursting with devilish wit and whip-smart insights, Tea With The Dames is a remarkable opportunity to spend time in the company of four all-time greats - up close and unfiltered.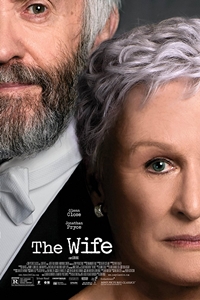 The Wife (R)
Cast: Glenn Close, Jonathan Pryce
Runtime: 1 hr. 40 mins.

After nearly forty years of marriage, JOAN and JOE CASTLEMAN (Glenn Close and Jonathan Pryce) are complements. Where Joe is casual, Joan is elegant. Where Joe is vain, Joan is self-effacing. And where Joe enjoys his very public role as Great American Novelist, Joan pours her considerable intellect, grace, charm, and diplomacy into the private role of Great Man's Wife. Joe is about to be awarded the Nobel Prize for his acclaimed and prolific body of work. Joe's literary star has blazed since he and Joan first met in the late 1950. THE WIFE interweaves the story of the couple's youthful passion and ambition with a portrait of a marriage, thirty-plus years later - a lifetime's shared compromises, secrets, betrayals, and mutual love.