Previous Page
Cinema Paradiso - Hollywood
2008 Hollywood Boulevard, Hollywood, FL 33020
Movieline: 1-(954)-525-FILM
Website: http://www.fliff.com/schedule.asp?classification=Cinema%20Paradiso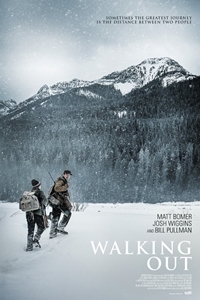 Walking Out (PG-13)
Cast: Matt Bomer, Bill Pullman
Runtime: 1 hr. 37 mins.

Fourteen-year-old David (Josh Wiggins) heads to a remote stretch of Montana for an annual visit with his reclusive father Cal (Matt Bomer). After reluctantly agreeing to accompany his dad on a hunting trip in the wilderness, David must rise to the occasion when a series of extreme events leaves an injured Cal dependent on his son to make it back alive. Strikingly shot against dramatic mountain landscapes, Walking Out is a moving survival tale, forgoing easy thrills in favor of harrowing realism and genuine emotional heft.