Previous Page
Cinema Paradiso - Hollywood
2008 Hollywood Boulevard, Hollywood, FL 33020
Movieline: 1-(954)-525-FILM
Website: http://www.fliff.com/schedule.asp?classification=Cinema%20Paradiso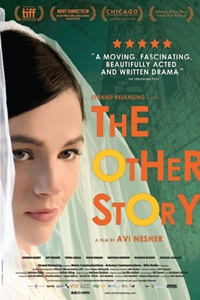 The Other Story ()
Cast: Sasson Gabai, Yuval Segal
Runtime: 1 hr. 52 mins.

Strong female protagonists have been the mainstay of many Avi Nesher films. In The Other Story, two rebellious young women one fleeing the chaos of secular hedonism for the disciplined comforts of faith; the other desperate to transcend her oppressive religious upbringing for sexual and spiritual freedom - cross paths unexpectedly in Jerusalem, to startling consequences.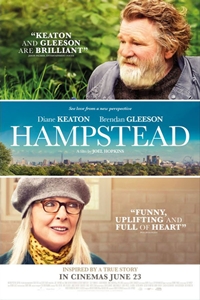 Hampstead (PG-13)
Cast: Brendan Gleeson, Diane Keaton
Runtime: 1 hr. 42 mins.

Though Emily (Diane Keaton) and Donald (Brendan Gleeson) live in the same idyllic London neighborhood of Hampstead, the worlds they inhabit could not be more different. She is an American widow occupying a posh apartment she can no longer afford and filling her time with charity work as she struggles to figure out a next step. He is a gruff Irish loner who lives off the land in a makeshift cabin and wants nothing more than to be left in peace. When his home is threatened by greedy real estate developers, Emily believes she has found her new cause-but gets more than she bargained for when unexpected romance blossoms. Based on an inspiring true story, Hampstead is a buoyant, sparklingly witty tale of two underdogs who took on the system and showed a nation that heart is where the home is. With Lesley Manville.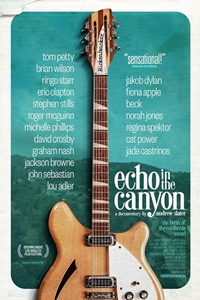 Echo In the Canyon (PG-13)
Cast: Lou Adler, Beck
Runtime: 1 hr. 22 mins.

Echo In The Canyon celebrates the explosion of popular music that came out of LA's Laurel Canyon in the mid-60s as folk went electric and The Byrds, The Beach Boys, Buffalo Springfield and The Mamas and the Papas gave birth to the California Sound. It was a moment (1965 to 1967) when bands came to LA to emulate The Beatles and Laurel Canyon emerged as a hotbed of creativity and collaboration for a new generation of musicians who would soon put an indelible stamp on the history of American popular music.