Previous Page
Cobb CinéBistro at CityPlace Doral
3450 NW 83 road Avenue, Doral, FL 33122
Movieline: 1-(786)-762-4798
Website: http://www.cobbtheatres.com/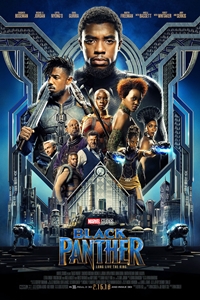 Black Panther (PG-13)
Cast: Chadwick Boseman, Lupita Nyong'o
Runtime: 2 hr. 14 mins.

"Black Panther" follows T'Challa who, after the events of "Captain America: Civil War," returns home to the isolated, technologically advanced African nation of Wakanda to take his place as King. However, when an old enemy reappears on the radar, T'Challa's mettle as King and Black Panther is tested when he is drawn into a conflict that puts the entire fate of Wakanda and the world at risk.
12:00 PM
,
12:30 PM
,
2:00 PM
,
3:00 PM
,
3:30 PM
,
4:00 PM
,
5:00 PM
,
6:00 PM
,
6:30 PM
,
8:30 PM
,
9:00 PM
,
9:30 PM
,
10:15 PM
CC/AD • Presented in 3D
2:30 PM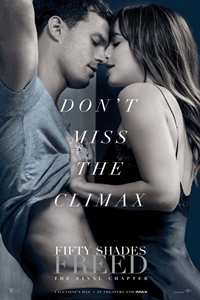 Fifty Shades Freed (R)
Cast: Dakota Johnson, Jamie Dornan
Runtime: 1 hr. 45 mins.

Believing they have left behind shadowy figures from their past, newlyweds Christian and Ana fully embrace an inextricable connection and shared life of luxury. But just as she steps into her role as Mrs. Grey and he relaxes into an unfamiliar territory, new threats could jeopardize their happy ending before it begins.
CC/AD
1:00 PM
,
5:30 PM
,
7:00 PM
,
8:00 PM
,
10:00 PM
,
10:45 PM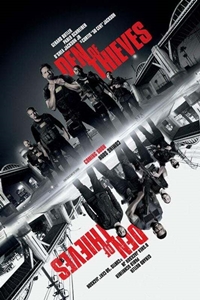 Den of Thieves (R)
Cast: Gerard Butler, Pablo Schreiber
Runtime: 2 hr. 20 mins.

DEN OF THIEVES is a gritty Los Angeles crime saga which follows the intersecting and often personally connected lives of an elite unit of the LA County Sheriff's Dept. and the state's most successful bank robbery crew as the outlaws plan a seemingly impossible heist on the Federal Reserve Bank of downtown Los Angeles.