Previous Page
Tower Theater - Miami Dade College
1508 SW 8th Street, Miami, FL 33135
Movieline: 1-(305)-643-8706
Website: http://www.towertheatermiami.com/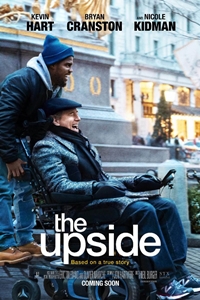 The Upside (PG-13)
Cast: Bryan Cranston, Kevin Hart
Runtime: 1 hr. 58 mins.

Inspired by a true story, The Upside is a heartfelt comedy about a recently paroled ex-convict (Kevin Hart) who strikes up an unusual and unlikely friendship with a paralyzed billionaire (Bryan Cranston).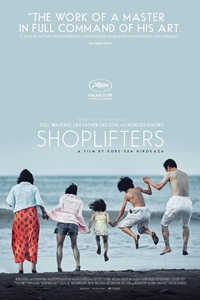 Shoplifters (Manbiki kazoku) (R)
Cast: Lily Franky, Kirin Kiki
Runtime: 2 hr. 1 mins.

After one of their shoplifting sessions, Osamu and his son come across a little girl in the freezing cold. At first reluctant to shelter the girl, Osamu's wife agrees to take care of her after learning of the hardships she faces. Although the family is poor, barely making enough money to survive through petty crime, they seem to live happily together until an unforeseen incident reveals hidden secrets, testing the bonds that unite them.
English Subtitles
6:50 PM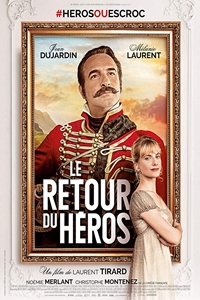 Return of the Hero (Le retour du héros) ()
Cast: Jean Dujardin, Mélanie Laurent
Runtime: 1 hr. 45 mins.

France 1809. The charming Captain Neuville is set to marry the nai¨ve Pauline when the war breaks out, forcing Neuville to depart for the battlefield. After not hearing from the captain for months, Pauline soon starts to become ill with worry, pushing her sister Elizabeth to write fake letters on behalf of Neuville thinking he would never come back.When Neuville finally returns home unexpectedly, he is welcomed in glory but in truth is a war deserter and an opportunistic coward. A suspicious Elizabeth is determined to expose the real Neuville and the two imposters are about to start a ruthless fight, conspiring against each other using the best tricks they can find.
English Subtitles
9:15 PM