Previous Page
Tower Theater - Miami Dade College
1508 SW 8th Street, Miami, FL 33135
Movieline: 1-(305)-643-8706
Website: http://www.towertheatermiami.com/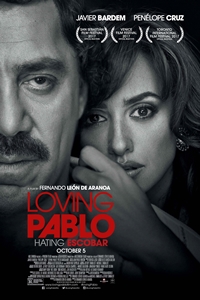 Loving Pablo (R)
Cast: Javier Bardem, Penelope Cruz
Runtime: 2 hr. 5 mins.

Loving Pablo chronicles the rise and fall of the world's most feared drug lord Pablo Escobar (Javier Bardem) and his volatile love affair with Colombia's most famous journalist Virginia Vallejo (Penélope Cruz) throughout a reign of terror that tore a country apart.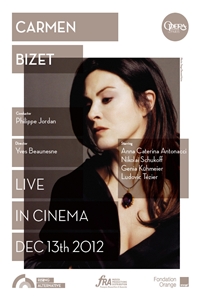 Opera national de Paris: Carmen (NR)
Cast: Anna Caterina Antonacci, Nikolai Schukoff
Runtime: 1 hr. 49 mins.

Carmen has lust, betrayal, murder - not to mention some of the most famous music in the history of opera. Anna Caterina Antonacci tackles the title role with fire and intensity in this spectacular production from the Opera de Paris.
English Subtitles
6:30 PM Un Traductor ()
Cast: Rodrigo Santoro, Maricel Álvarez
Runtime: 1 hr. 42 mins.
English Subtitles
9:45 PM