Previous Page
Savor Cinema - Fort Lauderdale
503 SE 6th Street, Fort Lauderdale, FL 33301
Movieline: 1-(954)-525-FILM
Website: http://www.fliff.com/schedule.asp?classification=Cinema%20Paradiso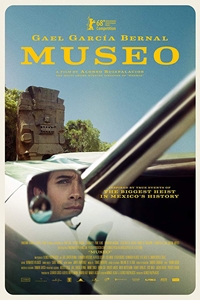 Museum (Museo) (NR)
Cast: Gael García Bernal, Simon Russell Beale
Runtime: 2 hr. 8 mins.

Well into their 30s, Juan Nuñez (Gael García Bernal) and Benjamín Wilson (Leonardo Ortizgris) still can't seem to finish veterinary school or leave their parents' homes. Instead, they wallow in comfortable limbo in the district of Satelite, Mexico City's version of an American suburb. On a fateful Christmas Eve, however, they decide it's finally time to distinguish themselves by executing the most infamous cultural artifacts heist in all of Mexican history, looting the country's iconic National Anthropology Museum.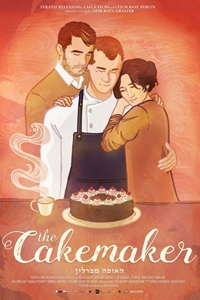 The Cakemaker (NR)
Cast: Zohar Shtrauss, Sarah Adler
Runtime: 1 hr. 44 mins.

Thomas, a young German baker, is having an affair with Oren, an Israeli married man who has frequent business visits in Berlin. When Oren dies in a car crash in Israel, Thomas travels to Jerusalem seeking for answers regarding his death. Under a fabricated identity, Thomas infiltrates into the life of Anat, his lover's newly widowed wife, who owns a small Café in downtown Jerusalem. Thomas starts to work for her and create German cakes and cookies that bring life into her Café. Thomas finds himself involved in Anat's life in a way far beyond his anticipation, and to protect the truth he will stretch his lie to a point of no return.